Whether you are a creator, manager or an agency, there are a lot of different aspects that need to be managed together to successfully run an OF page - managing page activity, chat with fans, be on top of your to-dos, grow your fan base while targetting your current one! And we believe BuddyX can help you be more efficient. We have summed up our features into the following 3 categories:
Targeting
Where you spend your time will significantly impact the success of your account! You must know who your spenders are and when they are online, while still sending content bundles to low performers or a mass message with higher performance to all other fans or following back your expired fans to target them again!
Online Fans: Keep an eye on who of your fans are online right now with the "online fans" feature. Or just filter fans based on the spent amount when you wanna send them a goodie!
Follow Expired fans with a click of one button! Whether you have a paid page or free, it's very important to keep track of who of your fans have expired and re-target them with either a reminder to re-subscribe or give them a PPV deal they cannot refuse!
Priority Messaging: Send personalised messages with fan name in it within minutes as if you are sending mass mesasges.
List Management: Future iterations will include the ability to create lists of 10-20 selected fans or based on your last activity with them, or how many PPVs they bought, and send them a message that comes as a hand written messae with their names in it and in their Priority message tab! Coming sooon. Stay tuned!!
Productivity
With BuddyX, you don't need to switch tabs. Be it comments on your posts, your message templates or a fan info - spend value, notes and purchases - have access to all tools from one window!
New comments? Like and reply directly from BuddyX without having to go to the post and see the slow OF loading animation. You can even use pre defined reply templates which is a reply with one click!
Fan info: In a fan chat? Find all the information about this fan by going to the Info tab! Even info about if they are one of your top 10 fans.
Organise & Prioritise
With our pre-defined messages, reply templates and to-do list, organise your work like a boss and prioritise what's important.
Be it a freebie reminder to send to your fav fan, or a custom you need ready by a certain date, make an exhaustive list using the to-dos and never miss a deadline! We will soon introduce reminder notifications as well.
Reduce your typing time by 100% with pre-defined message and reply templates. Be it comments / replies on posts or messages you send during a texting experience. Have them all ready in the notes section and copy paste with one click!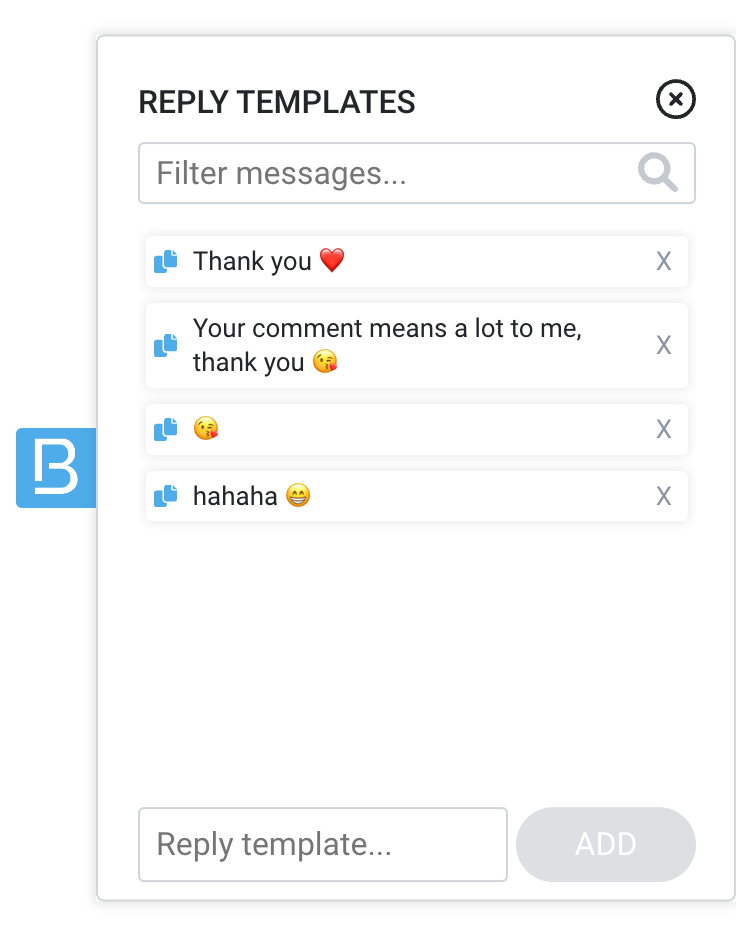 Future iterations will introduce features like upload to vault, preview of your OF feed with the scheduled posts and much more!
We'll keep you posted! And if you have ideas or courses you wish you could buy, us at contact@buddyx.app